From the Associated Press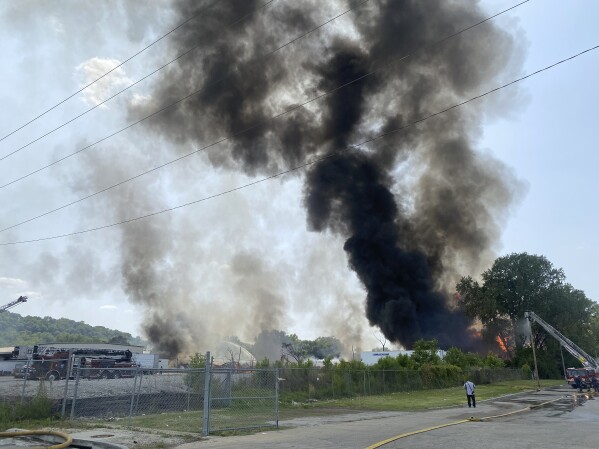 Workers at a massive Kansas City wood-pallet warehouse fire escaped to safety Thursday, but three firefighters have been hospitalized, a spokesman said.
The firefighters were hospitalized for minor burns and heat exposure after battling flames at Pioneer Pallet's warehouse, said Kansas City Fire Department spokesman Jason Spreitzer. Another seven firefighters were treated at the site of the fire.
Spreitzer said about 160 firefighters were helping to put out the flames in an effort that he expected to last at least through the night.
There are no threats of hazardous materials catching on fire at this point, Spreitzer said. He said firefighters protectively drenched a propane refilling station for forklifts in water.
It's not yet known what caused the blaze. Investigators are waiting for the flames to die down before searching for more clues.
The area includes residential homes, a small baseball park and some industrial sites, including a commercial transportation business. The neighborhood is separated from downtown Kansas City by a rail line.
Spreitzer said nearby homes so far appear safe.